Review: Adore Me Lingerie
7:39 PM
Have you ever heard of the website
Adore Me
? Well, neither have I until now! I was contacted by
Influenster
to try a set out. I was super excited! With Valentine's Day coming up, who wouldn't want a little something to spice things up? Here is a review of my very first order.
It arrived in a cute black box that said
"Adore Me"
on the top and
"Hello, Adorable!"
on the side. So not only was the packaging cute, but it was discreet (in case you were worried about that). Inside everything was wrapped in this red tissue paper and held together with an Adore Me sticker. Very nice! I was impressed. It was like opening a gift or even some of the more fancier subscription boxes. So I give the packaging two thumbs up!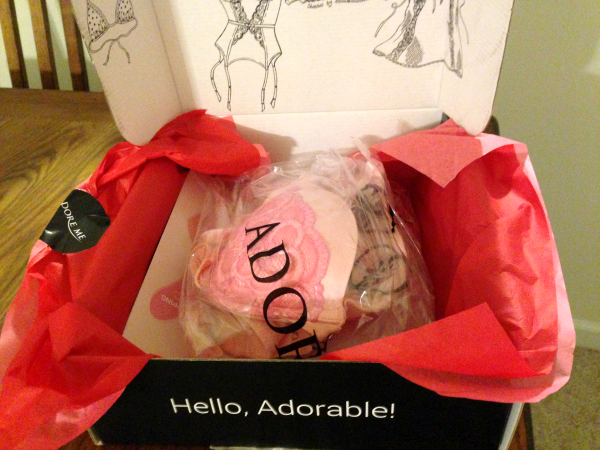 So what was inside? Well, I am a small chested girl (insert comment about how I have struggled with that fact my whole life here). I was given a specific selection to choose from, so when I narrowed it down by my cup size - which is literally the smallest size anyone ever makes - I didn't have many options left. Everything was sold out! With the deals they have going on, I wasn't surprised.
I purchased the
Ingrid Add 2 Cups
(don't judge me, lol). You can check it out here:
click me
. It was available in almost any cup size imaginable and had 4 color choices.
Inside the box the bra and the thong (cringe - sorry I personally don't like them) were individually wrapped in their own bag. Underneath were a few catalogs and it came with a little card that included a $10 gift card - nice touch!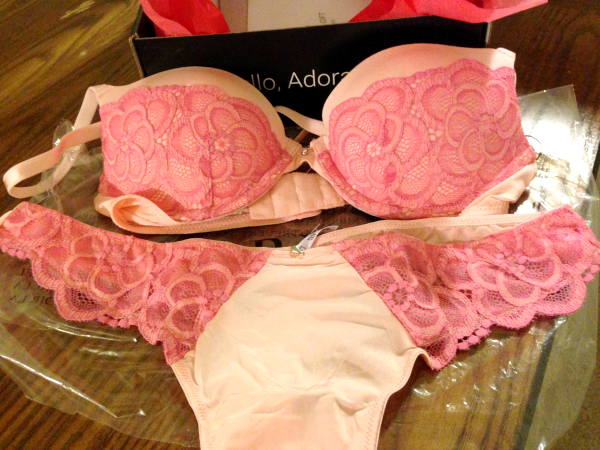 The quality of the items were really good! The lace on them is also totally adorable and they had matching little jewels on the front. Looks totally feminine. Now the "try on" test.
With any bra you can adjust it around the back and the shoulders. Once I had everything adjusted I looked at my babies in the mirror. Well, it definitely pushed them up! And I'm not sure if it really added 2 cup sizes, but they did look a lot bigger! If I had to compare this particular bra, I would say it's very similar to one I got from
Victoria Secret
. The material isn't as thick as the one I love, but it has the same time of lace on top, pushes them up the same, and adds cup size the same. This bra is comfortable to wear and I keep going back to how it's so similar to VS! I would honestly say that if you want a cheaper alternative, I'd check this website out!
Overall I am impressed! Came nicely packaged, is of really nice quality, and does exactly what it says it'll do - lift, support and add size.
However, this is something that I
must
address because I was not aware of this whenever I signed up. In order for me to receive my complimentary set via Influenster, I had to become a VIP member.
Here is how the VIP member works:
Here is what else they tell you (that I was not aware of):
"We think you'll love the flexible VIP Membership, there are tons of benefits and perks! Enjoy fashion-forward lingerie from $39.95, every 6th set free, exclusive VIP designs, sneak peeks and much more! You don't need to shop every month, all you need to do is visit your showroom before the fifth and either shop or skip.
We'll send you reminder emails, but if you forget, no worries! You'll be charged a $39.95 store credit to use anytime—and if you don't want this store credit, we have a convenient 30 day no-questions-asked refund policy. We think you'll adore the VIP life!"
So basically, you have to remember to click "Skip This Month" or else you will be automatically charged $39.95 which will transfer into store credit. Ugh! I am horrible at remembering stuff like that (which is what websites count on when they do this type of thing). So I am going to go ahead and cancel. The crappy thing is, you have to call a 1-800 number to cancel, nothing simple as clicking a button of two. I'm calling tomorrow, so I might update this with how that experience went. Hopefully (crosses fingers) it's really simple.
This website offers a lot more than simply bras. They have a really great selection of lingerie of all types! If you were someone that wanted to order regularly, I would highly suggest this VIP membership. Getting $10 off plus a reward program to earn free items is really cool. However, if you want to just buy 1 or 2 items here and there, I would definitely skip this option!
The bottom line: would I recommend Adore Me to you? Yes. I think its a great affordable alternative to Victoria Secret.
Would I recommend the VIP membership? Generally, no. When I was first signing up I was not aware of everything involved in the membership (which is partially my fault because I was just super excited and didn't bother reading anything.) The exception would be if you wanted to make frequent purchases on a fairly monthly basis which would actually save you money.

**Update: Upon further reading, it seems it's fairly easy to request a refund if you forget to press the "Skip This Month" button and they also offer a 2 month at a time "Skip" so that's nice.**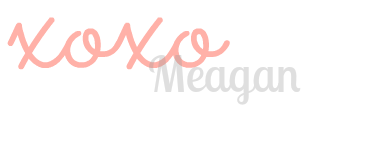 Disclosure:
I received these products complimentary from Influenster for testing purposes.